Our Route 66 Honeymoon
"Every journey has a secret destination of which the traveler is unaware" - Martin Buber
(from 'FIRST WE QUIT OUR JOBS')
---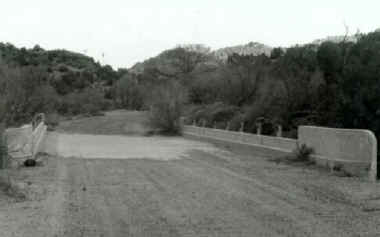 ---
The last time I'd journeyed down the Mother Road was in 1991. Ever since I left, I've always wanted to go back. I had become a dyed in the wool road trip junkie. And, as finances wouldn't permit an annual jaunt down my favorite road, I did my own "mini" road trips ala Route 66. Drove to Memphis and down Highway 61 (the Blues Highway) and stood at the crossroads where Robert Johnson sold his soul to the devil. Made a few trips out to Fairmount, Indiana - the hometown of James Dean. In 1995, I rode my Harley down old Route 301 from Maryland to Florida to see my folks. But, nothing quite did the trick like the Mother Road.
Time passed, I met Cindy - the greatest gal in the world. We fell in love and got married. I could think of no place better than to start our married life that a trip down Route 66! Fortunately, she was such a great gal that she agreed! :)
We had two weeks in the early part of April, 1998. We decided to break the trip into three parts...a stop to Georgia to visit with her best friend, followed by five days in Las Vegas, and five days along Route 66. Had it changed much? A bit, but things pretty much stayed the same.
Sit down, buckle up, and get ready for the ride!