Seligman to Kingman...
Back on the Interstate, we exited at Ashfork and went on a short side trip to look at some land. My wife and I hope to retire here someday, so some of the trip will be devoted to land hunting.
Back on the Interstate to the Crookton Road exit which begins the trip to my favorite stretch of the road, the 160 mile run from Seligman to Kingman. Be sure you stop for a few pics on the old bridge near the railroad tracks (1.3 miles in after the exit). The tracks fading off into the mountains provide a great photo op.
I was looking forward to being back in Seligman and it did not disappoint. First stop - Angel's Barbershop! He was very busy with folks in the gift shop, but he looked up, greeted me with a big smile and said it was good to see me again!
I guess I shouldn't be surprised. When my wife and I were out here last year, he remembered my 1991 visit! He even went directly to the photo album with pictures I sent him of "Interstate 66" in Washington DC! Truly an amazing man! Seeing him busy, I told him we'd get a bite at the Snow Cap and I wondered if he'd have time for a shave and a cut later. Again, he did not disappoint!
Dad and I wandered over to the Sno Cap for a chorizo burrito. Juan Delgadillo was in top form as always, along with his son John who was also working the Sno Cap. I guess his sons are learning the family tradition.
After lunch, we were back at Angel's where I had the pleasure of getting my third shave and a haircut from the man himself! Angel was assisted in the gift shop by his daughters who were just as gracious as he. (if you can't wait for your visit to Seligman, you can see Angel and his gift shop online by clicking here )
It seems that every time I visit Seligman, there are more and more people visiting the town. As Angel has mentioned to me, before the Interstate bypassed them, they got 9000 cars a day, and maybe 5% stopped at the town. Now, people who come thru town are specifically coming to Seligman.
And that's a good thing. Be sure to stop in Seligman on your 66 trip. Angel is incredible, his love for the town, the road, and people in general will warm your heart.
---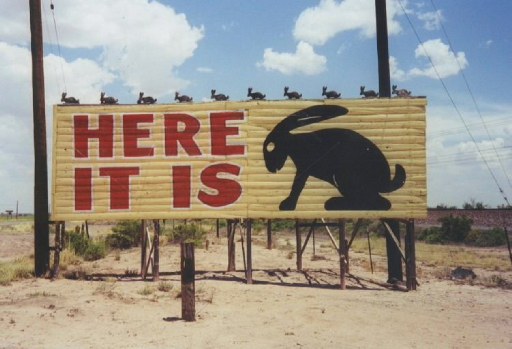 ---
Leaving Seligman, the wide open spaces are breathtaking. From my last visit, I noticed that Peach Springs Lodge is now completed and here seems to be some growth in town.
We checked out Hackberry and the picturesque Hackberry School. To get there, go to Hackberry Road, right on Main Street and proceed into town. Hackberry Road is about a half mile before the visitor center. This short stretch will bring you out across from the visitor center.
I was really looking forward to seeing the Old Route 66 Visitor Center in Hackberry, and wondering how it is now, since Bob Waldmire sold it. Keeping with the tradition of our luck this trip, it was closed. Another place to stop on the way home...
Our stop tonight is Kingman. I am looking forward to tomorrow, we get onto Oatman and across the Mojave. But more than anything, I'm looking forward to climbing the steps to Shaffer's Fishbowl Spring, and the most beautiful view in the world.
---